Masterclass: Understanding Machine Learning
January 23, 2020 @ 4:00 pm

-

6:00 pm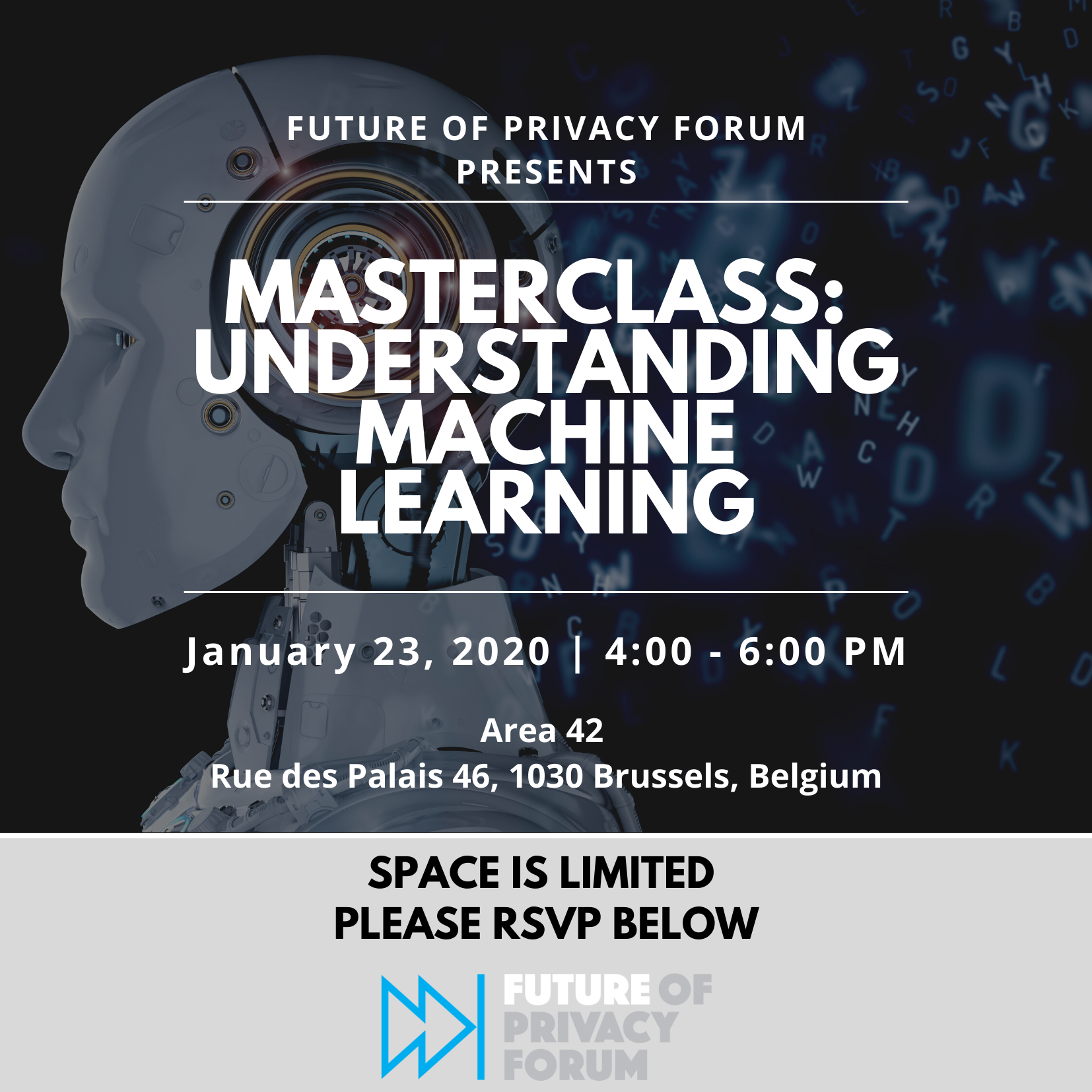 This Masterclass is aimed at policymakers, law scholars, social scientists and others who want to more deeply understand the data driven technologies that are front of mind for data protection discussions. Structured as an interactive lesson, technology experts will present a training session focused on Artificial Intelligence and Machine Learning. Attendees will be provided with a copy of "The Privacy Expert's Guide to Machine Learning" and will join leading machine learning experts for a presentation geared at bringing the details of the technology to an audience without an in depth computer science background. In addition to a primer on the basics of the field, issues of particular consequence to policymakers such as fairness, bias, and data minimization will be examined. Please RSVP for the event here.
Speakers
Reuben Binns –  Postdoctoral researcher in Computer Science at the University of Oxford
Richard Tomsett – IBM Emerging Technology; Emerging Technology Specialist
Nicholas Schmidt – Partner, BLDS LLC; Head of the AI/ML Practice
Meet us for Happy Hour at Ginette Bar in Place du Luxembourg on Friday, January 24 from 17:00 – 20:00pm!