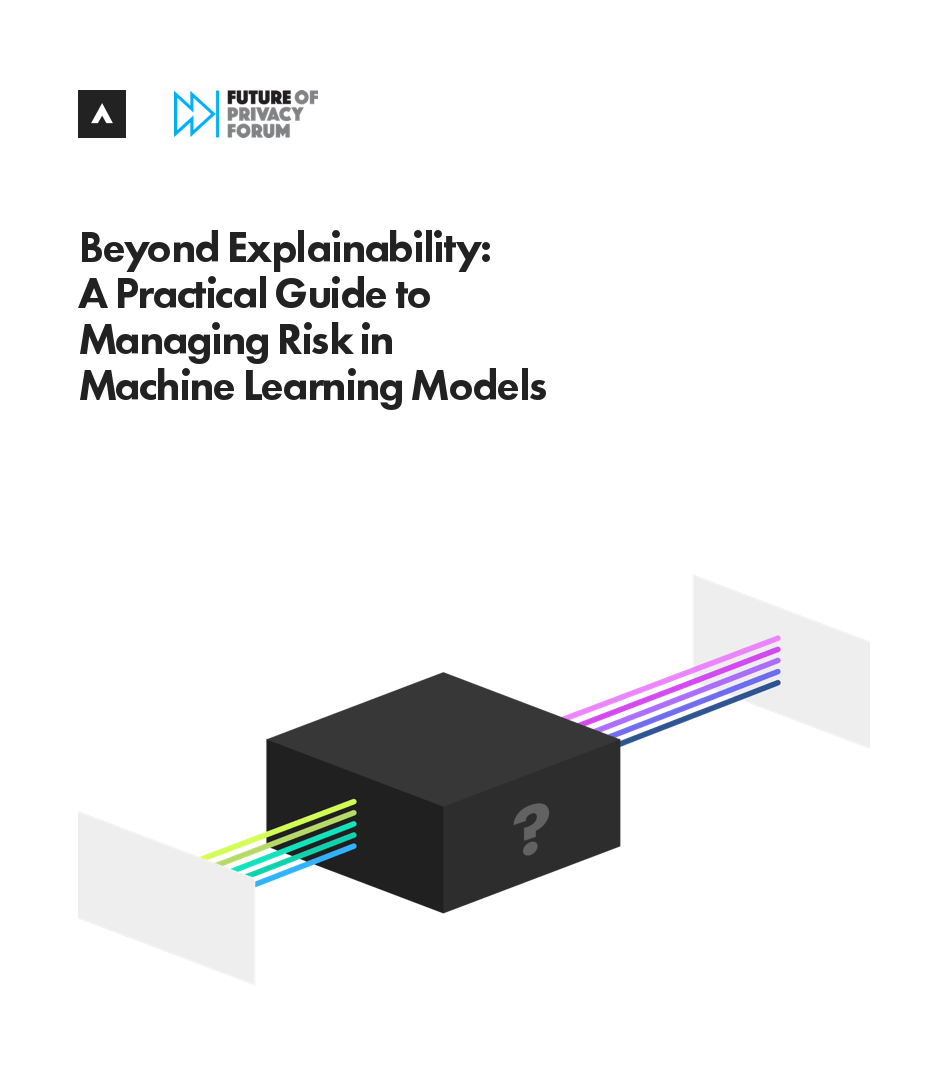 FPF and Immuta released the first-ever framework for practitioners to manage risk in artificial intelligence and machine learning (ML) models. The joint whitepaper, Beyond Explainability: A Practical Guide to Managing Risk in Machine Learning Models, provides business executives, data scientists, and compliance professionals with a strategic guide for governing the legal, privacy, and ethical risks associated with this technology.
Beyond Explainability aims to provide a template for effectively managing this risk in practice, with the goal of providing lawyers, compliance personnel, data scientists, and engineers a framework to safely create, deploy, and maintain ML, and to enable effective communication between these distinct organizational perspectives. The ultimate aim of this paper is to enable data science and compliance teams to create better, more accurate, and more compliant ML models.
---
Videos
---
The trailer can be found here, and the full-length interview can be found here.
---
Press
---
---
Additional Resources
---