Spotlight on PPPM Finalist Judges (2018)
January 14, 2019
On December 17th, the Future of Privacy Forum announced the winners of the 2018 Privacy Papers for Policymakers Award. Each year, FPF awards the Privacy Papers for Policymakers Award to the authors of leading privacy research and analytical work that is relevant to policymakers in the United States Congress, at U.S. federal agencies, and for data protection authorities abroad.
The goal of the Award is to advance academic-industry collaboration by showcasing work that analyzes current and emerging privacy issues and proposes achievable solutions or new means of analysis that could lead to real-world policy impact.
How are PPPM papers chosen?
Papers are identified via our annual Call for Nominations, as well as from leading privacy research centers and submissions to the Privacy Law Scholars Conference (with authors' permission).
Submissions receive an initial ranking from a diverse team of academics, consumer advocates, and industry privacy professionals from the FPF Advisory Board, with each submission being evaluated in the categories of: (1) Originality; (2) Applicability to policymaking; and (3) Overall quality of writing.
Finally, winners are selected by a panel of Finalist Judges who select the scholarship they feel should receive the Privacy Papers for Policymakers Award. Winning scholarship represents the "must-read" privacy papers of the year for policymakers. Leading Authors are invited to join FPF in Washington, DC to discuss their work at the United States Senate with policymakers, academics, and privacy professionals.
This year, Privacy Papers for Policymakers will be held at 5:30 PM on February 06, 2018 in Room SR-325 (Kennedy Caucus Room), Russell Senate Office Building. For more information and to register, click here.
Finalist Judges:
Our Finalist Judges for 2018 include representatives from FPF, as well as one representative from Academia, one from Consumer Advocacy, and one from Industry.
Judges include Jules Polonetsky, CEO, Future of Privacy Forum; Christopher Wolf, Founder and Board Chair, Future of Privacy Forum; Mary Culnan, Professor Emeritus, Bentley University, and Board Vice President, Future of Privacy Forum; John Breyault, Vice President of Public Policy, Telecommunications and Fraud, National Consumers League; and Mark MacCarthy, Senior Vice President, Public Policy, Software & Information Industry Association.
More on our PPPM Judges:
Jules Polonetsky
CEO, Future of Privacy Forum
Jules serves as CEO of the Future of Privacy Forum. Jules' previous roles have included serving as Chief Privacy Officer at AOL and before that at DoubleClick, as Consumer Affairs Commissioner for New York City, as an elected New York State Legislator and as a congressional staffer, and as an attorney. Jules serves on the Advisory Board of the Center for Copyright Information. He has served on the boards of a number of privacy and consumer protection organizations including TRUSTe, the International Association of Privacy Professionals, and the Network Advertising Initiative. From 2011-2012, Jules served on the Department of Homeland Security Data Privacy and Integrity Advisory Committee. In 2001, Crain's NY Business magazine named Jules one of the top technology leaders in New York City. Jules is a regular speaker at privacy and technology events and has testified or presented before Congressional committees and the Federal Trade Commission.
Mary Culnan
Professor Emeritus, Bentley University
Vice President, Future of Privacy Forum Board of Directors
Dr. Mary J. Culnan is Professor Emeritus at Bentley University. She also serves as a Senior Research Fellow in the Center for IT and the Global Economy (CITGE) at the Kogod School of Business, American University. Mary has testified before Congress, the Massachusetts Senate, and other government agencies on a range of privacy issues. Mary's primary research interest is governance of privacy and security. She has also conducted research on how organizations can gain value from social media. Mary's work has been published in a range of academic journals as well as the New York Times, the Washington Post and the Wall Street Journal. Mary was employed for seven years as a systems analyst by the Burroughs Corporation prior to earning her Ph.D. in management from UCLA. Before joining the faculty at Bentley in fall 2000, she held faculty positions at the University of Virginia, University of California, Berkeley, the American University and Georgetown University.
Christopher Wolf
Founder and Board Chair, Future of Privacy Forum
Christopher Wolf is the founder and Board Chair of the Future of Privacy Forum. Chris is also a senior partner in the Washington, DC office of Hogan Lovells LLP, where he is a leader of that firm's Privacy and Information Management practice. He has been in private law practice in Washington, DC since 1982. Chris has served as an adjunct law professor on Internet and privacy law, and is a frequent lecturer in continuing legal education programs on the subject.
MSNBC called Chris Wolf a "pioneer in Internet law", reflecting his involvement in some of the earliest and precedent setting cases involving technology agreements, copyright, domain names, jurisdiction — and privacy. As the ability to collect, store, share and transfer personal information over the Internet increased, privacy became the main focus of Chris' law practice. And Chris became known as a pioneer in privacy law too. It was for that reason that the prestigious Practising Law Institute (PLI) tapped Chris to be Editor and Lead Author of its first-ever treatise on privacy law. He also is co-editor of the PLI book, "A Practical Guide to the Red Flag Rules", the identity theft prevention regulations issued by the FTC and financial regulators.
John Breyault
Vice President of Public Policy, Telecommunications and Fraud, National Consumers League
John joined the National Consumers League — America's oldest consumer organization — in September 2008. His focus at NCL is advocating for stronger consumer and worker protections before Congress and federal agencies on a range of issues including telecommunications and technology policy, fraud, and consumer financial protections. In addition, John directs NCL's Fraud Center an online hub for consumer education and advocacy related to fraud.
Prior to coming to NCL, John was Research Director at the Telecommunications Research and Action Center (TRAC), a non-profit consumer organization dedicated to promoting the interests of telecommunications consumers. Concurrent with his work at TRAC, John was Director of Research at Amplify Public Affairs (APA) where he helped launch the firm's Web 2.0-based public affairs practice.
Prior to joining APA, John worked at Sprint in its International Carrier Services Division, at BellSouth in its Government Affairs office and at the American Center for Polish Culture. John has served on numerous Boards and advisory committees including the Federal Communications Commission's Consumer Advisory Committee, the Commodity Futures Trading Commission's Technology Advisory Committee and the Board of the Arlington-Alexandria Coalition for the Homeless.
Mark MacCarthy
Senior Vice President, Public Policy, Software & Information Industry Association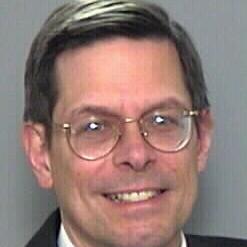 Mark MacCarthy is an adjunct faculty member in the Communication, Culture & Technology Program at Georgetown University. He teaches courses and conducts research in information privacy, AI and the future of work, global Internet freedom, algorithmic fairness and the development of electronic media. He also teaches courses in philosophy & privacy and philosophy & free speech and AI and Ethics in the Philosophy Department. He is an Affiliate of the Center for Business and Public Policy at Georgetown's McDonough School of Business. He is also Senior Vice President for Public Policy at the Software & Information Industry Association, where he advises member companies and directs public policy initiatives in technology policy, information privacy, trade, Internet governance, intellectual property and educational technology. He has been a consultant on technology policy issues for the Organization for Economic Cooperation and Development and for the Aspen Institute. His previous public policy experience includes senior positions with Visa, Inc., the Wexler|Walker Group, Capital Cities/ABC and the Energy and Commerce Committee of the U.S. House of Representatives. He holds a Ph.D in philosophy from Indiana University and an MA in economics from the University of Notre Dame.
Thank you to our 2018 PPPM Finalist Judges!
Published:
Last Updated: August 31, 2020
Explore
Issues
authors
dates