Privacy Papers 2019: Spotlight on the Winning Authors
February 4, 2020
FPF recently announced the winners of the 10th Annual Privacy Papers for Policymakers (PPPM) Award. This Award recognizes leading privacy scholarship that is relevant to policymakers in the United States Congress, at U.S. federal agencies, and for data protection authorities abroad.
From many nominated privacy-related papers published in the last year, five were selected by Finalist Judges, after having been first evaluated highly by a diverse team of academics, advocates, and industry privacy professionals from FPF's Advisory Board. Finalist Judges and Reviewers agreed that these papers demonstrate a thoughtful analysis of emerging issues and propose new means of analysis that can lead to real-world policy impact, making them "must-read" privacy scholarship for policymakers.
---
The winners of the 2019 PPPM Award are:
by Ignacio N. Cofone, McGill University Faculty of Law
Ignacio N. Cofone is an Assistant Professor at McGill University's Faculty of Law, where he teaches about privacy law and artificial intelligence regulation, and an Affiliated Fellow at the Yale Law School Information Society Project. His research explores how law should adapt to technological and social change with a focus on information privacy and algorithmic decision-making. Before joining McGill, Ignacio was a research fellow at the NYU Information Law Institute, a resident fellow at the Yale Law School Information Society Project, and a legal advisor for the City of Buenos Aires. He obtained a joint PhD from Erasmus University Rotterdam and Hamburg University, where he was an Erasmus Mundus Fellow, and a JSD from Yale Law School. His full list of publications is available at www.ignaciocofone.com. He tweets from @IgnacioCofone.
---
Privacy's Constitutional Moment and the Limits of Data Protection
by Woodrow Hartzog, Northeastern University, School of Law and Khoury College of Computer Sciences and Neil M. Richards, Washington University, School of Law and the Cordell Institute for Policy in Medicine & Law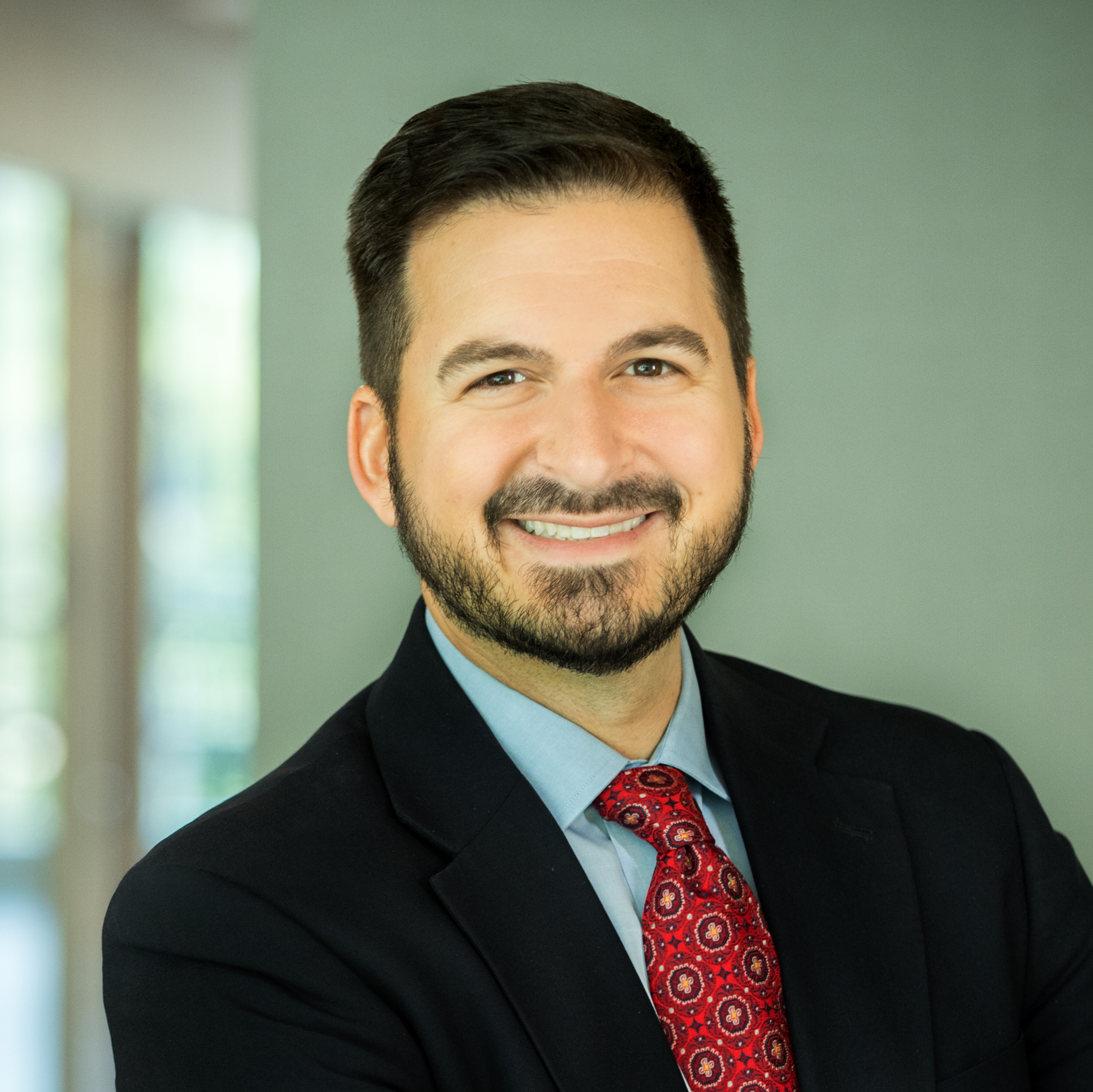 Woodrow Hartzog is a Professor of Law and Computer Science at Northeastern University School of Law and the Khoury College of Computer Sciences. He is also a Resident Fellow at the Center for Law, Innovation and Creativity (CLIC) at Northeastern University, a Faculty Associate at the Berkman Klein Center for Internet & Society at Harvard University, a Non-resident Fellow at The Cordell Institute for Policy in Medicine & Law at Washington University, and an Affiliate Scholar at the Center for Internet and Society at Stanford Law School. His research on privacy, media, and robotics has been published in scholarly publications such as the Yale Law Journal, Columbia Law Review, and California Law Review and popular publications such as The New York Times, The Washington Post, and The Guardian. He has testified multiple times before Congress and has been quoted or referenced by numerous media outlets, including NPR, BBC, and The Wall Street Journal. He is the author of Privacy's Blueprint: The Battle to Control the Design of New Technologies, published in 2018 by Harvard University Press. His book with Daniel Solove, Breached!: Why Data Security Law Fails and How to Improve It, is under contract with Oxford University Press.
Neil M. Richards is one of the world's leading experts in privacy law, information law, and freedom of expression. He writes, teaches, and lectures about the regulation of the technologies powered by human information that are revolutionizing our society. Professor Richards holds the Koch Distinguished Professor in Law at Washington University School of Law, where he co-directs the Cordell Institute for Policy in Medicine & Law. He is also an affiliate scholar with the Stanford Center for Internet and Society and the Yale Information Society Project, a Fellow at the Center for Democracy and Technology, and a consultant and expert in privacy cases. Professor Richards serves on the board of the Future of Privacy Forum and is a member of the American Law Institute. Professor Richards graduated in 1997 with graduate degrees in law and history from the University of Virginia, and served as a law clerk to both William H. Rehnquist, Chief Justice of the United States and Paul V. Niemeyer, United States Court of Appeals for the Fourth Circuit. Professor Richards is the author of Intellectual Privacy (Oxford Press 2015). His many scholarly and popular writings on privacy and civil liberties have appeared in a wide variety of media, from the Harvard Law Review and the Yale Law Journal to The Guardian, WIRED, and Slate. His next book, Why Privacy Matters, will be published by Oxford Press in 2020. Professor Richards regularly speaks about privacy, big data, technology, and civil liberties throughout the world, and also appears frequently in the media. At Washington University, he teaches courses on privacy, technology, free speech, and constitutional law, and is a past winner of the Washington University School of Law's Professor of the Year award. He was born in England, educated in the United States, and lives with his family in St. Louis. He is an avid cyclist and a lifelong supporter of Liverpool Football Club.
---
Algorithmic Impact Assessments under the GDPR: Producing Multi-layered Explanations
by Margot E. Kaminski, University of Colorado Law and Gianclaudio Malgieri, Vrije Universiteit Brussel (VUB) – Faculty of Law
Margot E. Kaminski is an Associate Professor at the University of Colorado Law and the Director of the Privacy Initiative at Silicon Flatirons. She specializes in the law of new technologies, focusing on information governance, privacy, and freedom of expression. Recently, her work has examined autonomous systems, including AI, robots, and drones (UAS). In 2018, she researched comparative and transatlantic approaches to sensor privacy in the Netherlands and Italy as a recipient of the Fulbright-Schuman Innovation Grant. Her academic work has been published in UCLA Law Review, Minnesota Law Review, Boston University Law Review, and Southern California Law Review, among others, and she frequently writes for the popular press. Prior to joining Colorado Law, Margot was an Assistant Professor at the Ohio State University Moritz College of Law (2014-2017), and served for three years as the Executive Director of the Information Society Project at Yale Law School, where she remains an affiliated fellow. She is a co-founder of the Media Freedom and Information Access (MFIA) Clinic at Yale Law School. She served as a law clerk to the Honorable Andrew J. Kleinfeld of the Ninth Circuit Court of Appeals in Fairbanks, Alaska.
Gianclaudio Malgieri is a doctoral researcher at the "Law, Science, Technology and Society" center of Vrije Universiteit Brussel, Attorney in Law and Training Coordinator of the Brussels Privacy Hub. He is Work Package Leader of the EU Panelfit Research Project, about Legal & Ethical issues of  data processing in the research sector. He is also external expert of the EU Commission for the ethics and data protection assessment of EU research proposals. He has authored more than 40 publications in leading international law reviews and is deputy editor of Computer, Law and Security Review (Elsevier). He is lecturer of Data Protection Law and Intellectual Property for undergraduate and professional courses at the University of Pisa, Sant'Anna School of Advanced Studies and Strasbourg University. He got an LLM with honours at the University of Pisa and a JD with honours at Sant'Anna School of Advanced Studies of Pisa (Italy). He was visiting researcher at the Oxford University, London School of Economics, World Trade Institute of the University of Bern and École Normale Superieure de Paris.
---
Dark Patterns at Scale: Findings from a Crawl of 11K Shopping Websites
by Arunesh Mathur, Princeton University; Gunes Acar, Princeton University; Michael Friedman, Princeton University; Elena Lucherini, Princeton University; Jonathan Mayer, Princeton University; Marshini Chetty, University of Chicago; and Arvind Narayanan, Princeton University  
Arunesh Mathur is a graduate student in the department of computer science at Princeton University, where he is affiliated with the Center for Information Technology Policy (CITP). Mathur's research examines how technical systems interface with and impact society in negative ways. His current research focus is dark patterns: empirically studying how commercial, political, and other powerful actors employ user interface design principles to exploit individuals, markets, and democracy. His research has won multiple awards including the best paper awards at ACM CSCW 2018 and USENIX SOUPS 2019.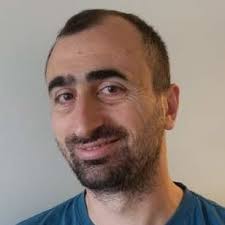 Gunes Acar is a FWO postdoctoral fellow at KU Leuven's COSIC research group. His research interests involve web tracking measurement, anonymous communications, and IoT privacy and security. Gunes obtained his PhD at KU Leuven in 2017, and was a postdoctoral researcher between 2017 and 2019 at Princeton University's Center for Information Technology Policy.
Michael Friedman is a Technical Program Manager at Google. His work focuses on monitoring compliance with privacy regulations and certifications. Michael is broadly interested in the privacy implications of information technology and the enforcement of privacy standards. He earned his Bachelor's degree in Computer Science at Princeton University with a concentration in societal implications of information technology. While there, he conducted research on the effectiveness of technology privacy policies, with a focus on children's data privacy. He also collaborated in this work on dark patterns.
Elena Lucherini is a second-year Ph.D. student at the Center for Information Technology Policy at Princeton University. Her advisor is Arvind Narayanan. Lucherini received her bachelor's degree from University of Pisa and her master's from University of Pisa and Sant'Anna School of Advanced Studies.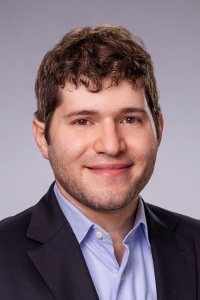 Jonathan Mayer is an Assistant Professor at Princeton University, where he holds appointments in the Department of Computer Science and the Woodrow Wilson School of Public and International Affairs. Before joining the Princeton faculty, he served as the technology law and policy advisor to United States Senator Kamala Harris and as the Chief Technologist of the Federal Communications Commission Enforcement Bureau. Professor Mayer's research centers on the intersection of technology and law, with emphasis on national security, criminal procedure, and consumer privacy. He is both a computer scientist and a lawyer, and he holds a Ph.D. in computer science from Stanford University and a J.D. from Stanford Law School.
Marshini Chetty is an assistant professor in the Department of Computer Science at the University of Chicago. She specializes in human-computer interaction, usable privacy and security, and ubiquitous computing. Marshini designs, implements, and evaluates technologies to help users manage different aspects of Internet use from privacy and security to performance, and costs. She often works in resourceconstrained settings and uses her work to help inform Internet policy. She has a Ph.D. in Human-Centered Computing from Georgia Institute of Technology, USA and a Masters and Bachelors in Computer Science from the University of Cape Town, South Africa. In her former roles, Marshini was on the faculty in the Computer Science Department at Princeton University and the College of Information Studies at the University of Maryland, College Park. Her work has won best paper awards at SOUPS, CHI, and CSCW and has been funded by the National Science Foundation, the National Security Agency, Intel, Microsoft, Facebook, and multiple Google Faculty Research Awards.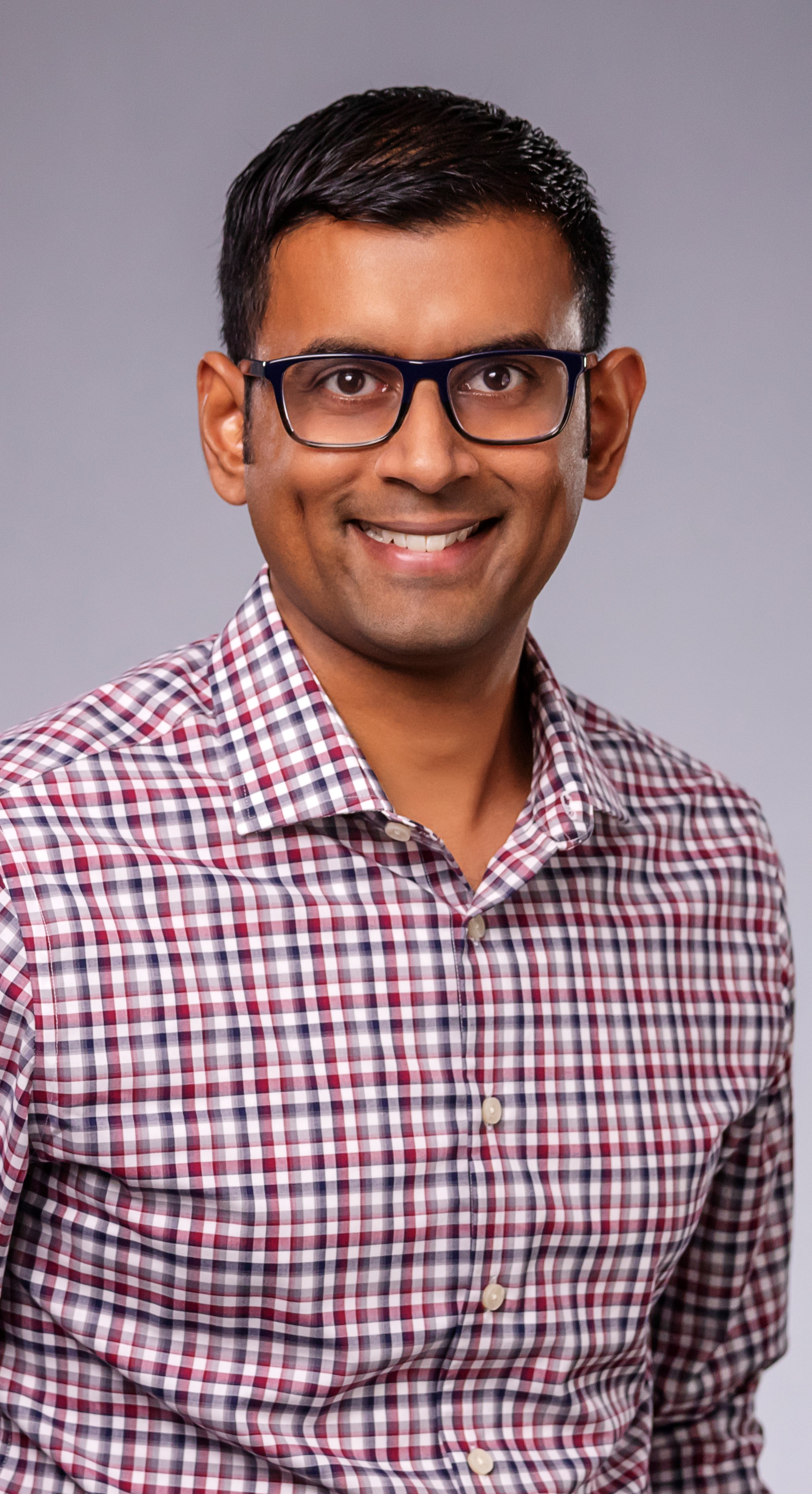 Arvind Narayanan is an Associate Professor of Computer Science at Princeton. He leads the Princeton Web Transparency and Accountability Project to uncover how companies collect and use our personal information. Narayanan is the lead author of a textbook on Bitcoin and cryptocurrency technologies which has been used in over 150 courses around the world. His doctoral research showed the fundamental limits of de-identification, for which he received the Privacy Enhancing Technologies Award. His 2017 paper in Science was among the first to show how machine learning reflects cultural stereotypes, including racial and gender biases. Narayanan is a recipient of the Presidential Early Career Award for Scientists and Engineers (PECASE).
---
The Many Revolutions of Carpenter
by Paul Ohm, Georgetown University Law Center
Paul Ohm is a Professor of Law and the Associate Dean for Academic Affairs at the Georgetown University Law Center, where he also serves as a faculty director for the Center on Privacy & Technology and the Institute for Technology Law & Policy. His writing and teaching focuses on information privacy, computer crime law, intellectual property, and criminal procedure. A computer programmer and computer scientist as well as a lawyer, Professor Ohm tries to build new interdisciplinary bridges between law and computer science, and much of his scholarship focuses on how evolving technology disrupts individual privacy.
Professor Ohm began his academic career on the faculty of the University of Colorado Law School, where he also served as Associate Dean and Faculty Director for the Silicon Flatirons Center. From 2012 to 2013, Professor Ohm served as Senior Policy Advisor to the Federal Trade Commission. Before becoming a professor, he worked as an Honors Program trial attorney in the U.S. Department of Justice's Computer Crime and Intellectual Property Section and a law clerk to Judge Betty Fletcher of the United States Court of Appeals for the Ninth Circuit and Judge Mariana Pfaelzer of the United States District Court for the Central District of California. He is a graduate of the UCLA School of Law.
---
The Finalist Judges also selected three papers for Honorable Mention on the basis of their uniformly strong reviews from the Advisory Board.
The 2019 PPPM Honorable Mentions are:
Can You Pay for Privacy? Consumer Expectations and the Behavior of Free and Paid Apps

by

Kenneth Bamberger

,

University of California, Berkeley – School of Law; 

Serge Egelman

,

University of California, Berkeley – Department of Electrical Engineering & Computer Sciences; 

Catherine Han

, University of California, Berkeley;

 Amit Elazari Bar On

, University of California, Berkeley; and

Irwin Reyes

, University of California, Berkeley

Data Protection, Artificial Intelligence and Cognitive Services: Is the General Data Protection Regulation (GDPR) 'Artificial Intelligence-Proof'?

by

Lilian Mitrou

, University of the Αegean – Department of Information and Communication Systems Engineering

Usable and Useful Privacy Interfaces

 

(book chapter to appear in An Introduction to Privacy for Technology Professionals

, Second Edition

)

by

Florian Schaub

, University of Michigan School of Information

and

Lorrie Faith Cranor

, Carnegie Mellon University
Additionally, the 2019 Student Paper award goes to:
---
The winning authors have been invited to join FPF and Honorary Co-Hosts Senator Edward J. Markey, and Congresswoman Diana DeGette, to present their work at the U.S. Senate with policymakers, academics, and industry privacy professionals. This annual event will be held on February 6, 2020. FPF will subsequently publish a printed digest of summaries of the winning papers for distribution to policymakers, privacy professionals, and the public. RSVP here to join us.
Published:
Last Updated: August 31, 2020
Explore
Issues
Publication Type
authors
dates