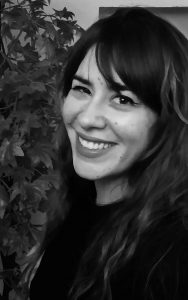 Katerina Demetzou is a Policy Counsel for Global Privacy at the Future of Privacy Forum. She is working to further understanding of the state of play and global trends in data protection and privacy laws around the world, with their impact on the rights of individuals and on various technologies and digital services.
Since 2016, Katerina has conducted research under the supervision of Prof. Mireille Hildebrandt as a PhD Candidate at the Radboud Business Law Institute (OO&R) and is a member of the Interdisciplinary Hub for Security, Privacy and Data Governance (iHUB), both situated at the University of Radboud of Nijmegen in the Netherlands. Her research focuses on the legal qualification of the concept of high risk as a legal requirement for performing Data Protection Impact Assessments (DPIA) under Article 35 of the GDPR. She has authored and co-authored articles on the nature and the role of risk under the GDPR. Her research interests also revolve around fundamental rights and Artificial Intelligence.
Prior to starting her PhD, Katerina worked as a legal and policy trainee for the European Data Protection Supervisor in Brussels being part of the Policy and Consultation Unit, as well as for the Hellenic Data Protection Authority in Athens, Greece.
Katerina obtained her law degree from the National and Kapodistrian University of Athens (2012, Greece) and she holds an LL.M. on 'Law and Technology' from the University of Tilburg (2015, Netherlands).